Follow real-time updates on Union Budget 2023
Catch exclusive videos on Union Budget 2023 from CNBC-TV18
So it's a done deal. Hindustan Unilever Ltd (HUL) has decided it will fill its glass with Horlicks and Boost. HUL is to buy GlaxoSmithKline's Horlicks nutrition business for Rs 31,700 crore, boosting the Anglo-Dutch group's position in India with the addition of the malted drink. The company will acquire GSK Consumer in an all-equity deal. GSK Consumer shareholders will get 4.39 shares of HUL, for each share they hold in the company.
The company will acquire GSK Consumer in an all-equity deal. GSK Consumer shareholders will get 4.39 shares of HUL, for each share they hold in the company.
It's imperative to know that GSK Consumer also has cash of Rs 3,855 crore on its books as of September 30th, 2018. So the enterprise value of GSK Consumer is 27,845 crore.

The big question is what does GSK Consumer's acquisition bring to HUL's table?
Basic numbers suggest it's advantage HUL. GSK Consumers adds 12.5 percent to HUL's revenue and 15.5 percent to the company's profitability straight away for a dilution of 8 percent equity.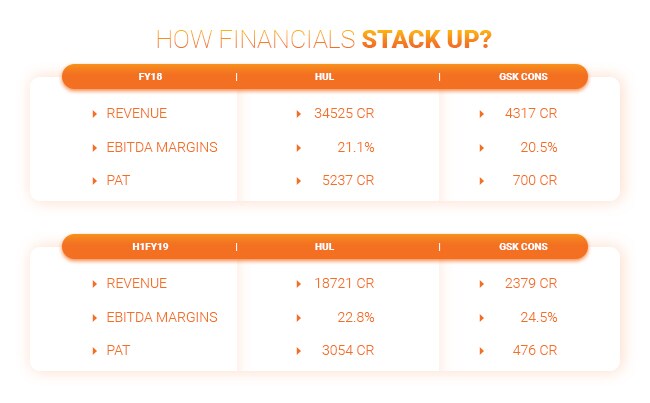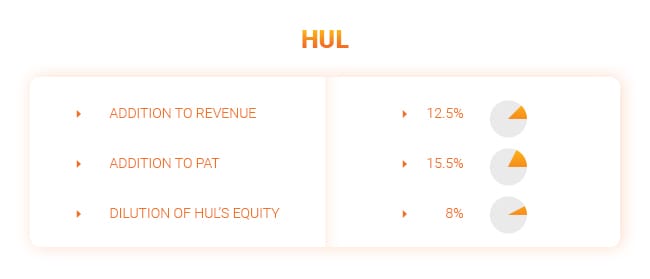 The Synergies
How can HUL mix a spoonful of Horlicks to its glassful of distribution?
If HUL is able to leverage Horlicks' brand strength with the mighty reach in every nook and cranny of India, there's a strong case for immense value creation. With the purchase of GSK, HUL gets access to more than half of India's MFD (Malted Food Drinks) Market.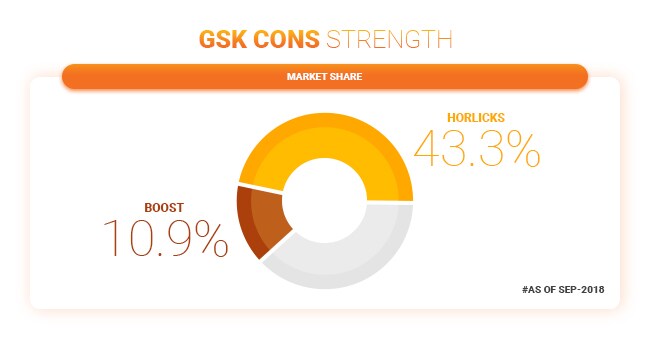 HUL sees strong growth opportunities for the basket of GSK Consumer Products it's acquired, especially in the rural areas.

While clouds of stagnation, deceleration and health consciousness have been hovering above the MFD Industry, there are few silver linings for HUL. To start with, Horlicks' brand recall and strong positioning is beyond question. It's an iconic brand with a loyal customer base.
Secondly, while health consciousness is keeping people away from high levels of sugar in MFDs, the same awareness is bringing them closer to the wide array of high protein and other nutritional supplement products that are gaining shelf space. There's a huge opportunity for Unilever to roll out a host of protein-based, low carb, no sugar life altering elixirs and what not. Finally, smaller sachets of Horlicks are showing signs of high double-digit growth. All HUL would need to do, is to pump these sachets through its humongous system and you have Horlicks oozing from the nation's veins.

8 out of 10 Horlicks packs are sold in the southern and eastern part of the country. There is a huge opportunity for HUL to expand into northern and western parts of India.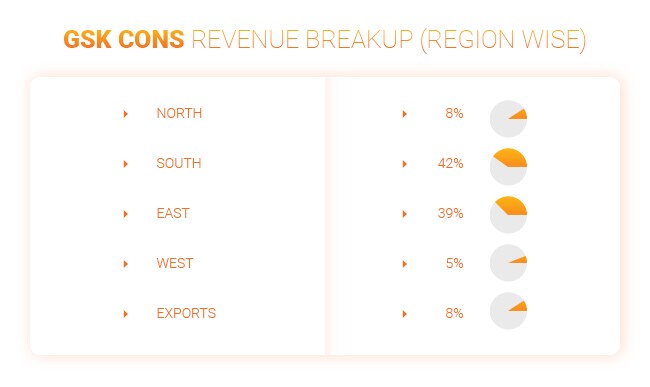 Over the long term, there is a huge scope for Unilever to reduce inefficiencies, optimise marketing spends and recalibrate GSK Consumer's expenses to ensure that its higher gross margins percolate to the EBITDA (Earnings before interest, taxes, depreciation, and amortisation) and net profit. HUL will definitely look at lowering the slip between Horlicks' cup (gross margins) and the lip (EBITDA margins).
HUL management expects cost EBITDA margin benefit of 800-1000 basis points (bps) over the medium term along with double-digit revenue growth.
One basis point is a hundredth of a percentage point.
Even if GSK replicates its H1FY19 performance in H2 and over that the company's revenues grow 10 percent in FY20 with 30 percent margins, HUL's cost of acquisition falls to 18X FY20e EV/EBITDA. Not a bad deal at all.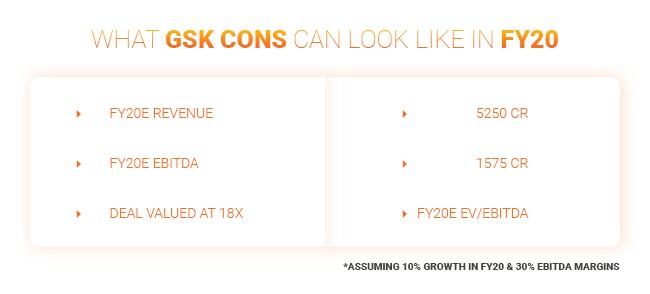 However, a risk that looms large is HUL's patchy past with respect to acquisitions. While Kissan has been a success, Unilever's inability to turn Modern Bread around and failure to gain strong traction in Annapurna Atta, Captain Cook and Tarla Dalal among other Best Foods brands will keep investors on the edge.
While the ingredients for a potent potion are in place, only time will tell whether Unilever can make a great meal out of Horlicks or will the latter be a difficult cup to digest.
First Published: Dec 3, 2018 5:13 PM IST