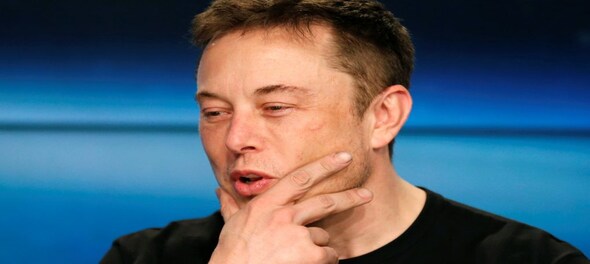 Kanye West or Ye, was temporarily blocked from sharing tweets after posting a mock-up of an image that featured the Nazi Swastika inside of a Star of David. The tweet has now been deleted by the platform with Musk replying to the tweet saying, "This is not (okay)."
Just weeks after the Twitter ban on him being removed, the American rapper's account was suspended again from the social media platform for his latest controversial post. The new Twitter boss Elon Musk, who brought Ye back on the microblogging said that the artiste "violated our rule against incitement to violence".
"I tried my best. Despite that, he again violated our rule against incitement to violence. Account will be suspended," said Musk in a Twitter thread.
"Just clarifying that his (Kanye West's) account is being suspended for incitement to violence, not an unflattering pic of me being hosed by Ari. Frankly, I found those pics to be helpful motivation to lose weight!" Musk said.
After a user pointed out West's post on Twitter Musk replied and said. "I tried my best. Despite that, he again violated our rule against incitement to violence. Account will be suspended."
However, West may have suspected that he would get suspended by the social media platform and consequently posted an unflattering picture of the Twitter CEO being hosed on a yacht.
West appeared on Alex Jones' Infowars show and proclaimed that he liked Adolf Hitler, following which he posted a series of tweets. Twitter was quick to delete Kanye Wests' post of a merged image of the Swastika with a Star of David.
Ye's suspension comes on the heels of a chaotic past week which had seen the star appear on a series of podcasts and interviews to clear the air over his anti-Semitic comments earlier in the year. The comments had resulted in Ye losing billions in partnership and brands like Adidas, which dropped him. However, when the hosts tried to stop him in his tracks, Ye walked out of multiple podcasts and interviews, including the one with Piers Morgan. The rapper had also been defending fashion house Balenciaga on Twitter, after its controversial ad campaign featuring BDSM plush bears with children caused uproar.
His last appearance before the suspension was on the right-wing show InfoWars, which is hosted by Alex Jones and made famous by Jones' demagogue over school shootings being fake. During the podcast, Ye said that he liked Hitler, and that the holocaust did not happen and that Ye was a Nazi.
While Jones, who has been ordered by a US court to pay out $1 billion for falsely claiming that the Sandy Hook Massacre was staffed, tried to mildly tone down Ye during his anti-Semitic tirade. The rapper said, "Well, I see good things about Hitler also. I love everyone."
Ye then mocked the newly re-elected Prime Minister of Israel Benjamin Netanyahu over his name and voice. "I love Jewish people, but I also love Nazis," added Ye.
Ye's last post on Twitter seemed one where he seemed to be fat shaming Musk by posting a picture of Musk in just shorts aboard a yacht with William Morris Endeavor CEO Ariel Emanuel, a Jew.
(Edited by : Jerome Anthony)
First Published: Dec 2, 2022 11:18 AM IST