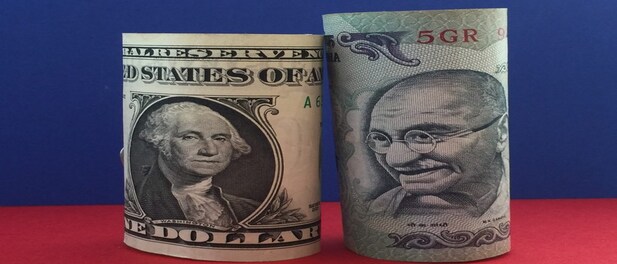 Like all businesses, crypto startups also need funds to implement their plans and achieve success. Without the required financial backing, even the greatest idea may crash and fail. This is where the various rounds of funding come into the picture, helping a business grow from strength to strength. This article will look at these funding rounds, when they are usually availed and how much funding they can raise for crypto firms.
Pre-seed funding:
It is the earliest stage in the life of a crypto startup. At this point, the startup is just a business idea; it identifies a pain in the crypto ecosystem and offers a solution. The business may be run just by the founders with a few staff. The need for funds is obvious but not pressing enough to warrant the involvement of a venture capital firm. Usually, the pre-seed fund comes from the founders, their families, friends, or angel investors.
Seed Funding: A seed funding round is aimed at creating the prototype of the company that a startup wants to become. In other words, the primary business plan has been implemented and proved somewhat successful. Now the startup needs capital to set up infrastructure such as offices, websites, and departments, albeit on a very limited scale. The seed funding may again come from founders, their families and friends, and angel investors. Alternatively, crypto startups may also turn to crowdfunding and business loans to cover these costs.
Series A Funding: By now, the crypto startup has started showing traction in terms of the number of users, feedback, revenue, etc. Now, promoters want to test the business idea on a larger plane with a bigger audience, geography, and workforce. It wants to take a serious step toward the future and needs capital to do so. At this stage, the company has value, shows promise and investors are interested in taking a stake in the company.
The need for capital at this stage can range from $2 million to $15 million, while the startup may have a valuation of $10 to $15 million. For a successful Series A funding round, startup founders need to search for a lead investor who will inspire confidence and bring in other investors. This is the most challenging stage in the life of a crypto startup, accounting for the highest number of failures.
Series B Funding: When a crypto startup reaches out for Series B funding, it shows that its primary business plan has been successful, and now it's looking to scale. This is the most critical time in a startup's lifecycle, where it is looking to scale 1000x, 100,000x, or even 10,000,000x by augmenting infrastructure and human resources. The additional funds being raised through the round will be used to cover this expansion.
The need for the funds is higher, and the company's valuation is also higher because the startup is now at the cusp of a major transformation. The average valuation of a startup in a Series B round is $30 to $60 million, while the funding could be between $7 million and $10 million. The Series B round of investment comes from venture capital firms and previous investors who wish to participate in a fresh round of funding.
Series C Funding: If a crypto startup is looking to raise Series C funding, it may be planning to expand to new markets or new business areas. For both these objectives, it may want to make some strategic acquisitions. A Series C funding round may also be a precursor to launching an Initial Public Offering (IPO). Before the IPO, such market expansions and acquisitions will help increase the company's share price.
The valuation of a company before the Series C funding round could be $100 million to $120 million, and the average funding is upwards of $25 million. Investors may include venture capital, private equity, hedge funds, and banks.
Series D Funding: Ideally, a crypto firm would not need Series D funding as the previous rounds are supposed to address all expansion needs. However, both positive and negative circumstances may arise, forcing a crypto firm to raise a Series D round of funding.
Positive reasons could include a new opportunity that's too tempting to resist. On the other hand, it could be that the company has not been able to achieve the goals of the Series B and C rounds. Now, it wants to accomplish the missed targets with another round of funding, which is where Series D funding comes in.
This is a general idea of the various rounds of funding crypto firms can rely on to finance their growth and success. However, given the explosion of the crypto industry, the valuations and the amount of funding on offer may differ wildly from case to case.