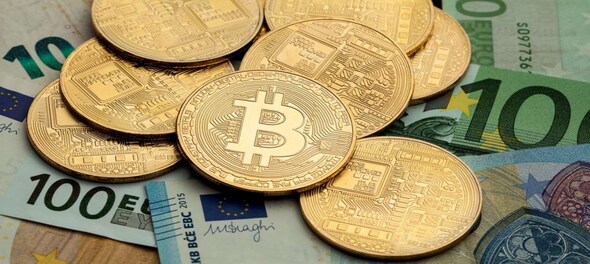 Major cryptocurrencies extended losses on Wednesday amid fall across global markets. The global crypto market cap stood at $995.35 billion with a volume of $101.14 billion in the past 24 hours.
Bitcoin — the world's largest and most popular virtual currency — slumped below $21,000. Bitcoin fell 7.8 percent to $20,423. Its market value stood at $389.8 billion. The trade volume was at $51.2 billion.
Edul Patel, CEO and co-founder of Mudrex, said, "If buyers can keep BTC above the current level, we might see price action."
Ethererum or Ether — the second largest virtual currency — fell 6.6 percent to $1,589.3 with a market capitalisation of $194.2 billion. The trade volume of Ethereum was $23.1 billion in the last 24 hours.
On Ethereum, Patel said, "If buyers can keep ETH above the $1,500 level, we may expect a local bounce back."
Meme-based virtual currency Dogecoin was 4.5 percent down with a trading volume of almost $8 billion. Shiba Inu was trading 3.1 percent lower while Solana fell 11.2 percent to $33.6 billion.
On the domestic front, Indian equity indices —
BSE Sensex
and
NSE Nifty50
— are expected to make a gap down start on Wednesday tracing losses across global markets.
First Published: Sept 14, 2022 8:21 AM IST